January 19, 2022




9:00 am - 10:30 am
Topic Fed OSHA's COVID-19 Emergency Temporary Standard and Cal OSHA a 2022 Update and Overview
In September 2021, Pres. Biden revealed a new COVID-19 Action Plan with one of several key goals to "Vaccinate the Unvaccinated." In response, federal OSHA developed and promulgated a COVID-19 Emergency Temporary Standard requiring many employers to implement a "soft" vaccine mandate, i.e., to require employees to either be fully vaccinated or submit to a weekly testing. The ETS also mandates that employers provide PTO for employees to get vaccinated and recover from any side effects of the vaccine, as well as ensure unvaccinated workers wear face coverings, among several other requirements.
Immediately after this new ETS was promulgated, a slew of lawsuits was filed challenging OSHA's authority to issue the ETS and the legality of the rule's requirements. As a result, enforcement of the rule has been stayed pending consideration by the 6th Circuit, and likely also the US Supreme Court. Although the future of the ETS is unclear, employers should be well-informed of the ETS's requirements and expectations for implementation as it will take time and planning to comply with the standard should it become enforceable.
And regardless of the fate of the federal OSHA vaccinate-or-test ETS, employers across the country, including in California, are still facing a variety of other COVID-19 requirements and potential regulatory enforcement, from Cal/OSHA's own still-active, and ever-changing COVID-19 Prevention ETS, to enforcement by fed OSHA under the OSH Act's General Duty Clause.
To help employers stay abreast of COVID-19 and vaccination-related requirements, we will address the burning questions raised by these latest developments on the COVID-19 front including:
What does OSHA's new COVID-19 Vaccination, Testing, and Face Coverings ETS require, and which are employers are covered by the rule?
How will weekly testing of unvaccinated workers occur in practice, and who must bear the burden of payment for testing?
What documentation is required to verify vaccination and testing status, and for how long do employers have to keep those records?
What is the status and impact of the legal challenges to the vaccination ETS?
What is happening in California in terms of Cal/OSHA adopting a vaccination-related ETS or making permanent its existing COVID-19 Prevention ETS?
Speakers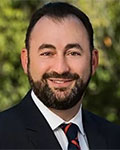 Eric J. Conn is a founding partner and Chair of the national OSHA • Workplace Safety Group at the law firm Conn Maciel Carey LLP, where he focuses his practice on all aspects of occupational safety and health law.  Mr. Conn began his career practicing for more than a decade alongside the former first General Counsel of the OSH Review Commission.  Mr. Conn represents employers in inspections, investigations and enforcement actions involving OSHA, state OSH programs, the Chemical Safety Board, and state and local safety-related agencies. He also handles all aspects of OSHA litigation, from appeals of citations to criminal prosecutions.  Today, Mr. Conn Co-Chairs Conn Maciel Carey's COVID-19 Task Force.
Mr. Conn conducts and directs attorney-client privileged workplace safety audits, delivers safety training, and helps employers develop and implement compliant safety and health programs. He writes and speaks extensively on safety and health law issues, including authoring chapters in multiple OSHA law treatises and editing the award-winning OSHA Defense Report Blog.  Mr. Conn earned both his bachelor and law degrees from the University of Virginia and served on the Editorial Board of the University of Virginia Law Review.
Andrew J. Sommer, the Head of Conn Maciel Carey's California practice, represents employers in inspections, investigations, and enforcement actions involving Cal/OSHA and other state OSH plans.  Andrew regularly counsels businesses on all aspects of the employment relationship, including compliance with Cal/OSHA standards, as well as personnel decisions, employment agreements, employee handbooks and leave of absence issues.  He also conducts training programs for his clients in both English and Spanish on a variety of subjects including harassment and diversity, as well reasonable accommodations for persons with disabilities.  Andrew regularly defends employers in administrative proceedings, arbitration and litigation at both the state and federal level.   He has extensive experience litigating individual and collective actions in both state and federal court involving claims of wrongful termination, discrimination/harassment, whistleblowing and wage and hour violations.
Earn 0.2 CEU's for Attending
After registering, you will receive a confirmation email containing information about joining the meeting.