ASSP recently submitted comments to OSHA in response to the agency's call for stakeholder input on the use of leading indicators and their impact on workplace safety and health.
In its response, ASSP reiterated its long-standing position that revising the current recordkeeping rule to incorporate more leading indicators would help OSHA develop better information about the causes and prevention of occupational incidents and illnesses. Such a change would also help employers transition away from reliance on lagging indicators such as injury and illness rates to instead focus on using leading indicators to assess and improve safety and health performance.
ASSP also recommended that OSHA review ANSI/ASSP Z16.1-2022, Safety and Health Metrics and Performance Measures, a voluntary consensus standard that promotes the use of leading metrics that assess business impacts such as productivity, quality, worker well-being, recruitment, retention, morale and engagement, absenteeism and company reputation.
The WISE Mentoring program successfully connects today's most talented and experienced women mentors with rising and aspiring mentees. This pairing is designed to encourage and empower mentees to more effectively advance their careers through alignment with identified business objective, skill development, career option consideration, and network formation. All discussions are strictly confidential between the two parties. If you are an SH&E practitioner seeking to chart a successful career path or a seasoned pro eager to share experiences and insight, please visit the ASSP WISE website for more information.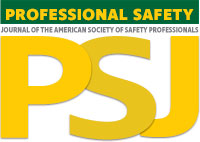 Each peer-reviewed issue of Professional Safety offers practical guidance, techniques and solutions to help occupational safety and health (OSH) professionals identify hazards, protect people, prevent injuries, improve work environments and educate management that investing in safety is a sound business strategy. Annual subscription is included with your membership.